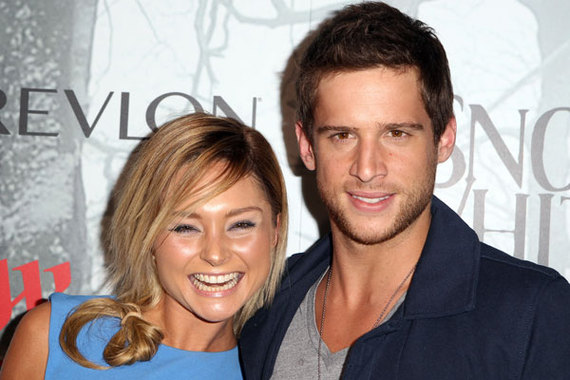 Australian actor Dan Ewing and his wife Marni have announced the birth of their first child, a baby boy called Archer Grason Ewing.
Dan is best known for his three year role on Home and Away, playing the character Heath Braxton. Dan's final episode on the long running soap aired earlier this year.
The couple, who married in 2012, have talked publically of their struggle to have children.
Marni suffered a miscarriage at seven weeks last year, and had said in interviews earlier this year that she was afraid of getting too attached this time around.
Dan excitedly revealed that the couple were expecting in February, and the intense emotions of heading his son's heartbeat for the first time.
"When we went for an ultrasound and heard that little heartbeat for the first time, I just had a big, stupid grin on my face, crying and laughing all at once," Dan said.
"It was just like the day we got married, when I saw my beautiful bride walking down the aisle in her wedding dress. That same stupid grin."