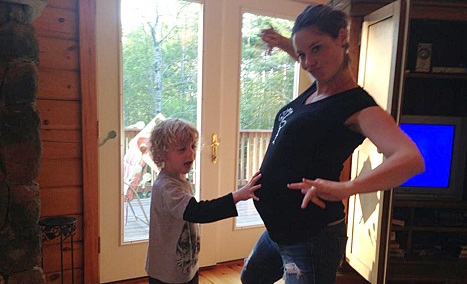 Best known for her role as Victoria in How I met Your Mother, 35-year old Ashley Williams and her husband, producer Neal Dodson are expecting a baby. This will be the first child for the couple, who married in 2011.
The actress announced the good news on Twitter, posting a picture of her baby bump with the message: "This is FOR REAL. So many reasons to dance. #babydodson"
After hearing many congratulations from around the internet, Ashley followed up her good news with a slightly odder photo: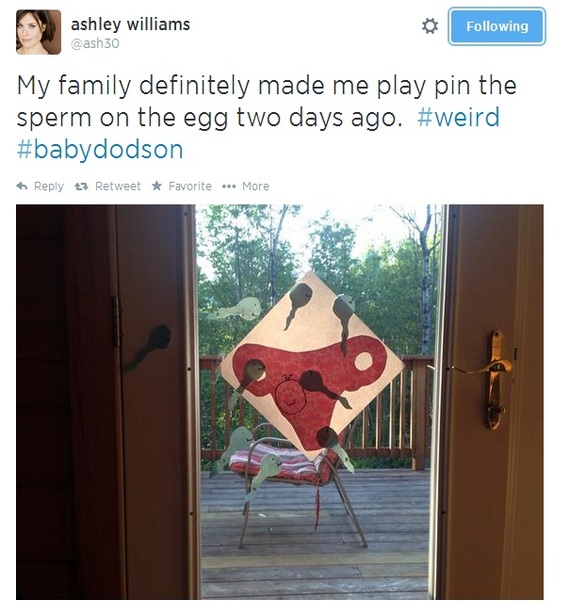 Hmmm.
Ashley's "weird" family include actress sister Kimberly Williams-Paisley, star of Father of the Bride and According to Jim, and brother-in-law Brad Paisley, an American country singer.