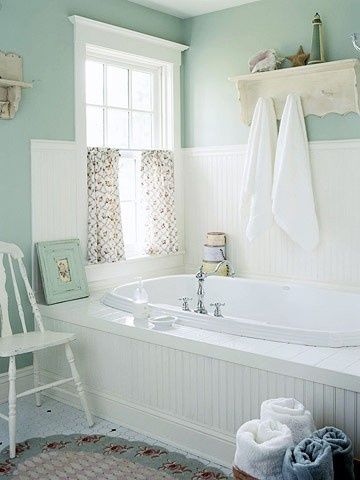 We've all had that unexpected visitor 'pop' in for a cuppa and a chat at some point or another.
And it seems to always be during the same week you've been too busy to get any proper cleaning done.
Never fear - these simple tips will make your bathroom look as if it's sparkling clean to last minute visitors or nosy guests.
1. Light a candle
Everything looks better and cleaner by candlelight. A candle will also give the room a warm, homely glow.
2. Hang fresh guest towels
The humidity in the bathroom makes textiles look flat, even after a recent machine washing, and new towels will freshen up the room instantly.
3. The lint trick
Glide a sticky lint roller over the bath mat to pick up any stray hairs.
4. Hide damp towels
If you're really stuck for time, hang a fluffy bathrobe on top of damp towels dangling from the hooks on the back of the door.
5. Store away strays
Store a canvas basket on top of the toilet and throw in stray cosmetic brushes. Or, quickly store away cosmetics and hairstyling products in a container underneath the sink. If you're really stuck for time, pile them in the bathtub and close the shower curtain. Cross your fingers that guests don't snoop.
Image via Pinterest.