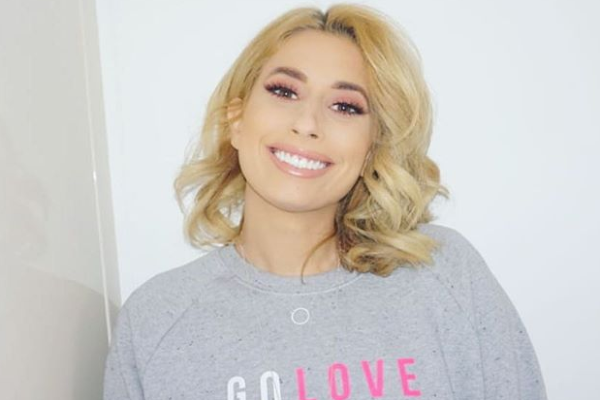 Our bodies go through so many changes during pregnancy, both good and bad, but Stacey Solomon has opened up about one intense change that stopped her from smiling and knocked her confidence during her second pregnancy.
In her Fabulous magazine column, the mum-of-two revealed that pregnancy destroyed her teeth. Stacey shared her horror story of dentist visits, decaying teeth and losing her confidence.
The presenter admitted that she had no choice but to get veneers after suffering from multiple dental issues during her second pregnancy.
"I was seeing the dentist more than my midwife. I endured problem after problem."
She continued to share her teeth troubles: "All of a sudden I was being drilled into left, right and centre. My teeth turned a funny colour, I had to have some removed as they were so damaged and I was soon full of fillings."
Stacey explained that her teeth were so sensitive that she couldn't even talk because of the pain.
One thing that really took its toll during this time was Stacey's confidence.
"Whatever was going on with me decided to settle around four months into my pregnancy, but I was left with brown, decayed teeth and, for the first time ever, I felt really down about my smile," she admitted.


"I wasn't smiling at all. I was embarrassed and felt really awkward about my teeth," she shared.

Stacey has since had numerous procedures to correct the damage, but the former X Factor star admitted that she longs to have her old smile back.
"There wasn't a treatment out there that would bring my old smile back. I will forever look slightly fake and probably older than I am because of my teeth. I feel like fake teeth make me look like a caricature, like one of those funny exaggerated drawings you get when you go on holiday!"
Stacey's strength and honesty about her insecurities is truly admirable!