There's something quite special about the playing we do as kids, it's about learning how to be with friends, it's about pursuing our imagination as far as it will take us, whether across the ocean on a Giant Peach or to a Giant Country with the BFG or beyond the gates of Willy Wonka's Chocolate Factory. Living in a world of make believe, even if just for a while.
It's the same for every generation including the kids of today; they each go through the same emotions and discoveries that we did at their age. Of course, there's just one difference, and that's the costumes. Where we survived with cardboard boxes and bin liners, kids today can get a replica of the costume of their favourite characters that they read about or watch on TV; and who could be more popular than those created by the wonder that was Roald Dahl, who inspires still today.
Roald Dahl Day is coming up on the 13th September, a global celebration of the world's number one storyteller, and so it's the perfect time for kids to bring to life their favourite characters. An annual event promoted as a "Dahlicious Dress Up Day" celebrates the renowned authors work, whilst raising money for Roald Dahl's Marvellous Children's Charity.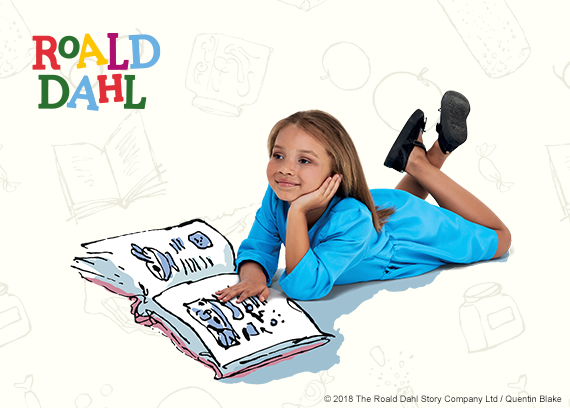 Smiffys
have the official Roald Dahl character costumes collection, where you will find all your favourite characters reproduced to perfection. Smiffys work closely with the Roald Dahl Story Company to make sure the costumes are created to inspire and excite the imagination; whilst at the same time, ensuring they are also safe and exceed the safety standards required by law - so important when buying dress up costumes for kids.
The imaginative play of make believe is a key part in a child's development – from learning about new situations like having a tea party with mummy, to physical development and hand to eye coordination while playing with dolls, costumes, building blocks, cars and farmyard animals - even space rockets!
There's the development of language during this play with family or other children, and it improves problem solving and of course helps with managing emotions and learning about fair play. For parents, it's a brilliant opportunity to teach positive behaviour, as well as teaching how to figure out new situations and problem solving.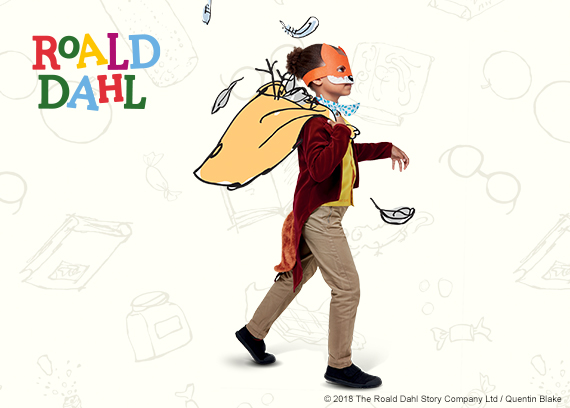 You don't ever need a reason to dress up and have fun with imaginative play with the kids, but if you did, that reason would be Roald Dahl Day on the 13th September. Why not celebrate in style with a Roald Dahl costume from
Smiffys
? Keep a track of other key events happening by visiting
www.roalddahl.com/roalddahlday