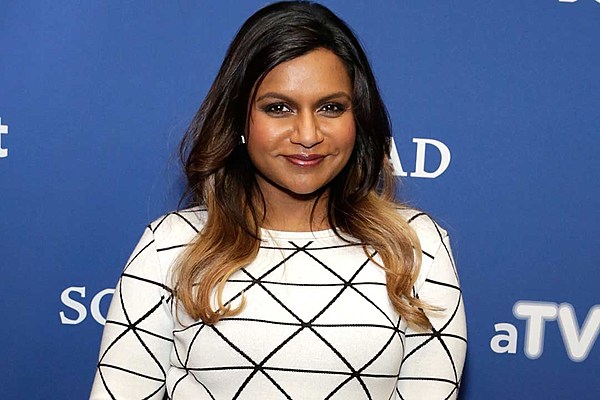 Actress Mindy Kaling has revealed the gender of her baby. The Mindy Project star shared the exciting news when she appeared on The Ellen DeGeneres Show.
She shared that she was thrilled to be having a baby girl. The Office star said she wanted to find out super early, "I'm having a girl. I'm so excited."
The actress spoke to Ellen about how her life has changed since becoming pregnant. Mindy admitted that there are so many things that she took for granted before.
The mum-to-be joked, "Sitting, I am obsessed with sitting." She told Ellen that she struggles to stand up and laughed, "You're going to have to help me up."
Mindy expressed that she wanted to keep her pregnancy a secret for as long as possible, but one famous friend spilled the news.
Oprah Winfrey accidentally shared Mindy's news with the press, but thankfully the A Wrinkle In Time co-stars didn't fall out over it.
"If anyone was going to announce big news about your private life, Oprah Winfrey is the person. You can't complain that much about it," added Mindy.
She went on to say she can't wait to tell her daughter that Oprah was the person to tell the world about her existence, the actress joked, "You can't be like 'Hey, Oprah, zip it'. She's like a religious figure."
In the past, Mindy admitted that she was concerned about being too old to have children. She didn't want her career to take over her life completely.
She wrote about motherhood in her book Why Not Me?: "What if my kids are really young when I die because I waited too long to have them?"
The 38-year-old hopes to be a good role model for her daughter, "I'm gonna be the dorky mom. So, if I could be kind of fun, too, I think that would be nice."
Mindy's mum passed away in 2012 from pancreatic cancer, the actress shared that she aims to follow in her late mother's footsteps.
"My mom was incredibly fierce and so devoted to us. She just loved us", she said.
The comedienne wants her daughter to be an accepting person, "If I could give that to my child, just that open-mindedness, I'd be so happy."
The Mindy Project started as a tribute to Mindy's mum who passed away shortly before it premiered, Mindy's co-star Ed Weeks shared, "It ends with her having a daughter of her own. Life makes some very interesting and beautiful patterns sometimes."
We cannot wait for Mindy to welcome her baby girl into the world.