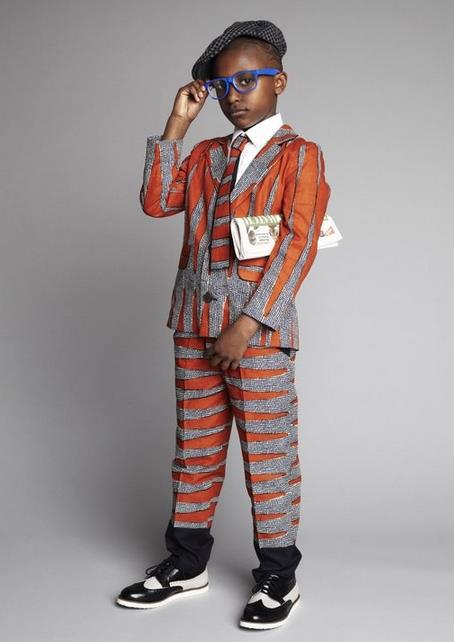 Is your child fussy about their style and will only be seen in high quality clothes? Isossy Children clothes gives children the opportunity to be that little bit more unique to express diversity through what they wear, and trust us your kids will want to be seen in them!
The Award Winning Childrenswear label Isossy Children takes its collection another step further this season with an altogether older yet playful range for the discerning kids out there. The range for boys and girls aged 2-14 yrs, sees a sporty influence play its part with functional elasticated bottom trousers for him and classic bow fronted dresses with yoke detailing for her. Quality denim and wool jersey are the fabrics of note with all items showing off Isossy Children's distinctive African prints detailing.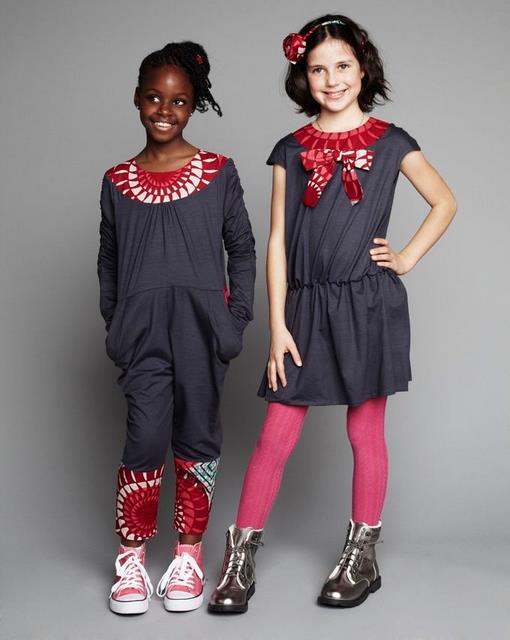 Dresses get a makeover with careful draping that turn out be nice deep pockets and are available in long and short sleeve versions. The funky jumpsuit is revised in jersey and has a sporty feel to it, again with the African print detail around the leg, perfect to wear with trainers or boots this winter.
For the boys, there are 'jogging' pants with elasticated leg worn with a short or long sleeve shirts with print detailing around the sleeves trim, placket and collar in cotton canvas has an aura of cool. And of course our signature suits and very funky slim cut denim jeans