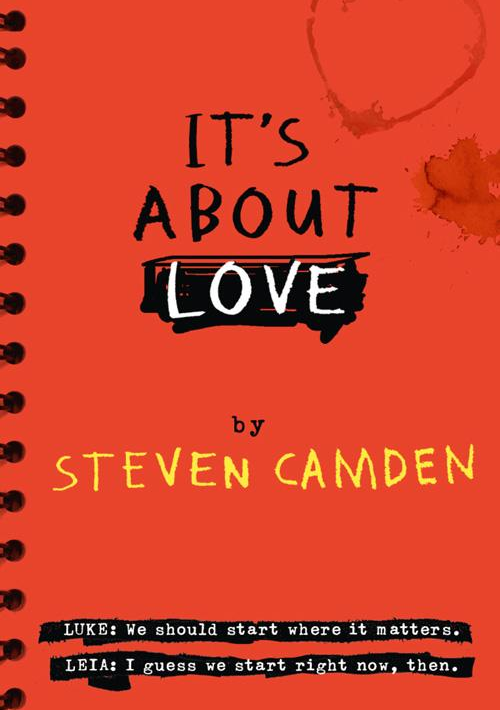 "Just like in Star Wars. Just like they're made for each other. Only this isn't a film. This is real life. "
A bold, thought-provoking novel from the exceptionally talented Steven Camden, this brilliantly evocative read shows us all that real life is messier than the movies.
Same film studies course, different backgrounds, different ends of town – only this isn't a film. This is real life. This is where monsters from the past come back to take revenge. This is where you are sometimes the monster. And where the things we build to protect us, can end up doing the most harm.
It's About Love is a beautiful novel by Steven Camden, author of best-selling debut, Tape, which has been met with unanimous critical praise.
A captivating story of love and real life this is one book that you won't be able to put down until you have finished the very last page.
Steven Camden is one of the UK's most acclaimed spoken-word artisits. He also writes plays and teaches storytelling.
In 2013, he set up Bearheart, his own story-based creative projects company. Steven lives in London, but Birmingham is where he's from and IT's About Love is dedicated to the city.
Published by HarperCollins, it will be available from Thursday, 4th June 2015.