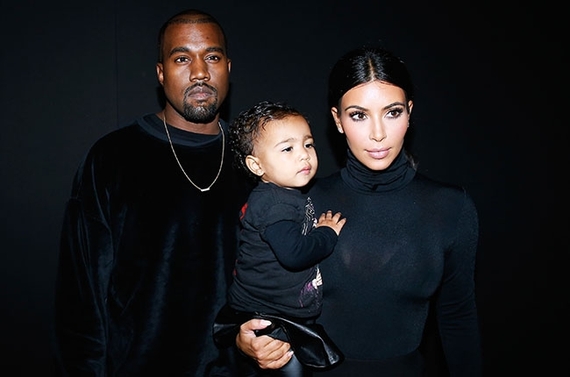 Kimye's latest bit of baby bling has raised some eyebrows as it was revealed that Kanye is designing a diamond 'wedding ring' for his baby daughter.
Reports say Kanye wants to be "the first man to put a ring on his girl's finger."
A source close to the family explained that Kanye "will do nothing short of spoiling her because that's what he wants to do."
"He's in the process of designing her a one-of-a-kind diamond ring for her to wear on her wedding finger. It symbolises dada's love for his little angel."
"Call him crazy, but that's what he's doing," they said. "He says it's going to be princess cut with her name engraved in the band and will have the biggest diamond on it that she can possibly carry on her little finger."
This news comes not long after it was revealed that Kim Kardashian has hired a personal stylist and tailor for the little girl. The stylist's job includes making mini versions of Kim's outfits for when the mum and baby appear in public together.