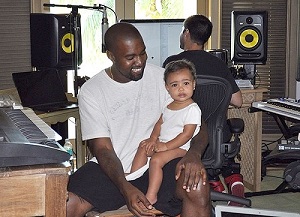 They have previously insisted that they don't want to spoil their daughter, but we can't help but wonder if Kanye West and Kim Kardashian have forgotten their wise words in light of the latest reports.
Apparently, doting dad Kanye has splashed out a whopping £50,000 on a diamond tiara for his little one.
A source told Heat magazine: "He went totally OTT and bought her a diamond-encrusted tiara, so when she plays dress-up she'll be a real princess. He's hoping she'll treasure it for all of her childhood years."
Not content to gift his daughter with such a lavish gift, the rapper is said to have really pushed the boat out by purchasing a miniature SUV jeep for the tot.
"He also got her one of those baby cars – an exact copy of his matte-black SUV. He thinks it's the coolest thing ever, and it's cost him around £10K," added the source.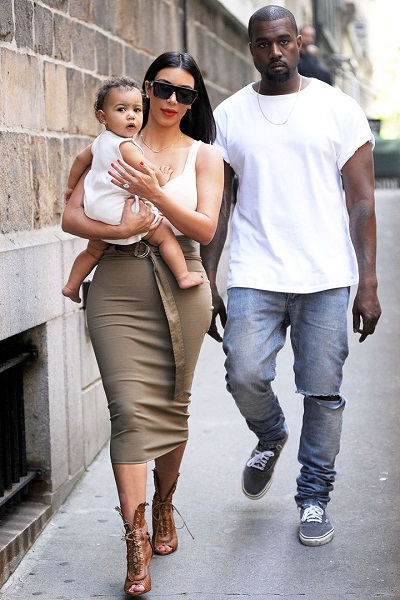 Needless to say, the 37-year-old also has some special tricks up his sleeve for wife Kim. The Yeezus singer has reportedly ordered a selection of specially commissioned clothes, shoes and jewellery for the reality star.
Let's hope North won't make like one of our little tots and accidentally lose/ break that tiara!