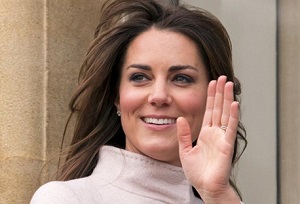 It can't be said that the Duchess of Cambridge doesn't honour her commitments.
Having previously had to postpone her visit to a primary school in West London, due to her hyperemesis gravidarum, Kate Middleton stepped out today to greet the students at Barlby Primary.
Looking healthy and happy, the Duchess once again impressed fashion critics with her navy Madderson dress with colourful patterned trim.
With her due date set for April, the Duchess is really beginning to show now, and her baby bump was on full display as she made her way in to meet the excited children.
The creation of the official Kensington Royal Instagram account came in handy, documenting the Duchess' visit and capturing the rousing applause she received when she walked into their assembly hall.
Despite reports that she would be taking a break from official duty in the New Year, Kate was appearing in her role as royal patron of The Art Room, a charity which provides art therapy rooms for disadvantaged children.
Indeed, it was her privilege to open the Oxford-based charity's ninth and latest project, The Clore, with photos of the beautiful new art room also featuring on the royal Instagram account.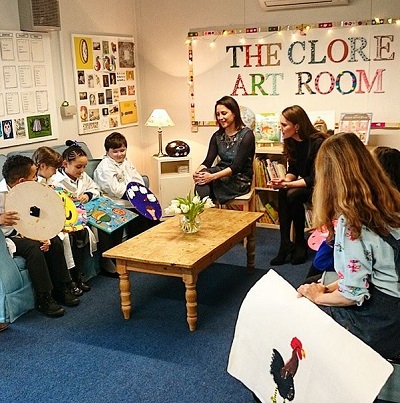 It certainly looks like the Duchess has won herself a new army of fans!