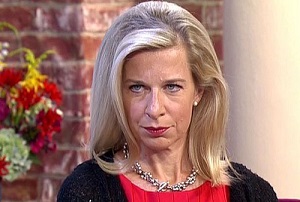 Another day, another scathing attack by columnist Katie Hopkins.
Once again, it was Katie Price who found herself at the receiving end of a torrent of abuse from the former star of The Apprentice, after wearing a spandex suit to a photo call for her new fragrance yesterday.
Slamming the mother-of-five for her choice of attire, a black catsuit with a giant pair of purple lips stuck on to the chest, Hopkins said that the images made her 'sympathise' with Price's children.
Blasting Price in her column for The Sun, Hopkins wrote: "This photo of Katie Price promoting her latest perfume, Kissable Fierce, makes me want to grab Bunny and stroke her in sympathy."
"I feel sorry for the daft trout. Get that catsuit off and give yourself a good hose down with disinfectant," she added.
This isn't the first time that Hopkins has launched her verbal vitriol in Price's direction.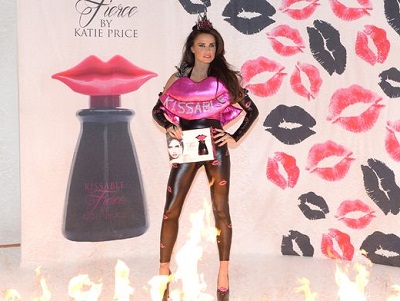 Earlier this year, Hopkins criticised Price for naming her daughter Bunny. In one of her signature Twitter rants, Hopkins wrote: "Bunny? BUNNY?! Makes sense I guess, given your dad was going at it like a rabbit with all of Mum's mates."
Price hit back at Hopkins, branding her "vile", telling OK! magazine that she was "not worth talking about".
We wonder what she will have to say about Katie's latest damning comments?