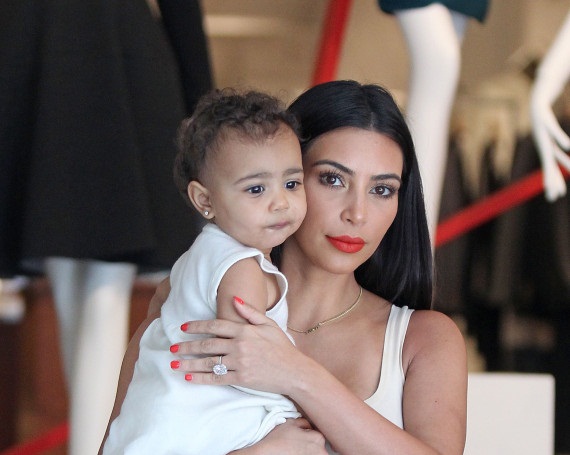 Kim Kardashian-West has crushed rumours that she is already pregnant with her second child, while at the same time revealing that she and husband Kanye West are in fact trying for another baby.
In an interview on Australia's Today Show, Kim revealed that she hopes that her 15-month-old daughter North will soon have a baby brother or sister.
"I hope so, we're trying, Kim said, adding: "I guess, it's all in God's hands."
Kim spoke about her experiences with motherhood, and how it has changed her view of the world.
"I think it has changed me so much, everything is put into perspective and nothing really matters apart from spending time with your family and doing things that really matter to you."
Kim had spoken about a possible pregnancy last month, saying that she wished she could have been pregnant at the same time as her sister Kourtney.
"It would be fun," she said, "There's a lot of craziness in the house, so why not add pregnancy hormones to the craziness? It would be like a partner in crime. Someone to know those cravings that you're really going through."
Kourtney and her partner Scott Disick are expecting their third child, a baby boy, who is due in late November.