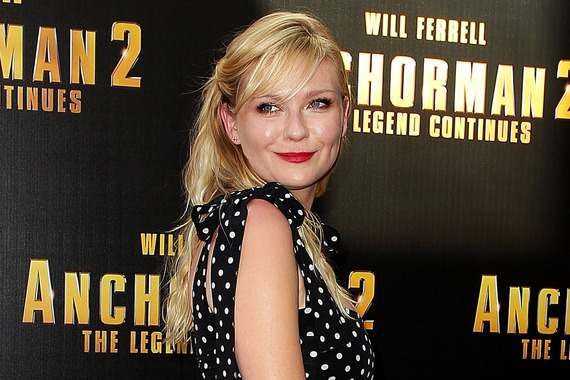 In a recent interview, 32-year-old Kirsten Dunst revealed that she thinks 33 is the ideal age for a first baby.
"I'm in baby mode because two of my really good friends are pregnant right now," Kirsten admitted.
"One of them is pretty chilled and the other's like, 'I can't wait to have a glass of wine!'
"I love it though," Kirsten said, "We've already picked her girl's name, it's done! I think 33 is a good age to have your first baby."
Kirsten, who has been with actor boyfriend Garrett Hedlund since 2012, has found that since turning 30 questions about when she will settle down are constant.
"I get asked that question a lot because I'm in my thirties and it's like: time to get married and have babies, right? That's the vibe."
"Well, I already have a mother to ask those questions, so nobody else needs to!"

Despite being just a year away from her "good age", Kirsten has no definite plans for children just yet.
Having sought treatment for depression and anxiety in the past, she worries that children might be too stressful.
"If I have kids, the anxiety of life will come back again, because you're worried about somebody else."