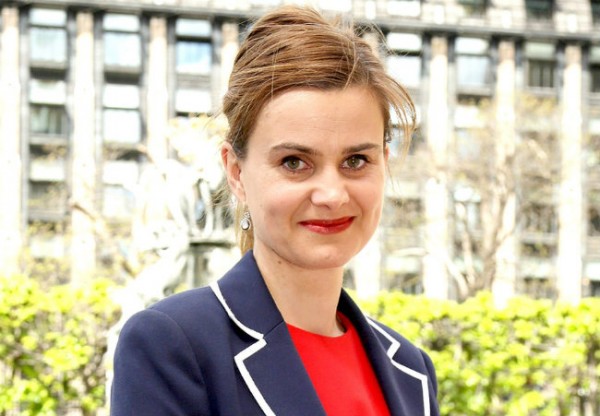 A pro-EU Labour MP has been shot and stabbed during a horrifying attack that took place in broad daylight.
Jo Cox, 41, currently remains in a critical condition in hospital where she is said to be fighting for her life.
She was shot three times – once in the head – and stabbed several times while out talking to locals in Birstall near Leeds this afternoon.
A man describes "panic" during the aftermath of the shooting of Jo Cox MP in Birstall, West Yorkshire https://t.co/Fv5cs952Gs

— Sky News (@SkyNews) June 16, 2016
Police have already apprehended and arrested a 52-year-old man.
One eyewitness described the moment the politician was struck: 'Three times she was shot, the initial time, then she dropped to the floor and two more times. The third time he got close proximity he shot her round the head area.'
Others report that the attacker shouted 'Britain first!' as he struck her.
Ms Cox is married to Brendan and together they have two young children.
All campaigning for the forthcoming EU referendum, which takes place in a week, has been suspended until further notice.
"I can't stop shaking. I can't believe anybody would do this to [Jo Cox]"- @SarahChampionMP https://t.co/UiyZGv2dV1 https://t.co/ecNxyWL32j

— BBC News (UK) (@BBCNews) June 16, 2016
A police spokesman said: "At 12.53 today, police were called to a report of an incident on Market Street, Birstall, where a woman in her 40s had suffered serious injuries and is in a critical condition."
The spokesman continued: "Armed officers attended and a 52-year-old man was arrested in the area. There are no further details at present.
"Police presence in the area has been increased as a reassurance to the community."
June 16, 2016
A graduate of Cambridge, Ms Cox was elected to the seat of Batley and Spen during last year's general election.
She is currently national chair of the Labour Women's Network. She has also worked for Save The Children and the NSPCC.