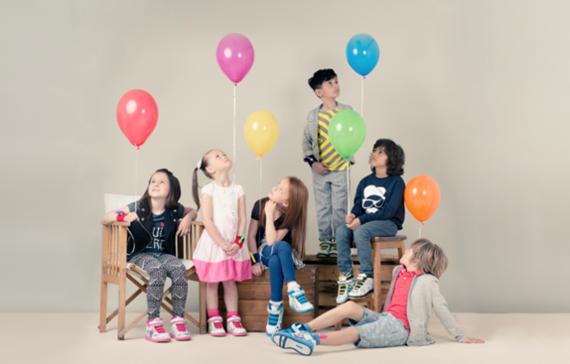 If your kids are forever complaining about how boring their shoes are, then a pair of Skribbies may be your answer.
Skribbies have a unique wipe clean surface which means kids can have great fun drawing on the customisable footwear over and over again.
These trendy high tops have a shiny white surface that enables kids to alter the look of their shoes as often as they like. By simply wiping away any drawings on the footwear, they can have a different pair of shoes every day.
Each pair comes with magic ink pens and funky monster stickers so kids can go wild designing their shoes. There is even a pen holder wrist-band that doubles-up to provide a useful shoe 'rubber'.
Skribbies are available
online
in a selection of colours to suit boys and girls: hot pink and red, neon yellow, black and bright blue and navy, in sizes ranging from UK Junior Size 10 to UK 3 (RRP £39.95).
Skribbies have beaten hundreds of other up-and-coming brands for a place in House of Fraser's pop-up shop which runs until the Monday, 26th May 2014 in their flagship Oxford Street store and
online
.