Lily Allen went on a Twitter tirade last night after she was accused by the British media of being a bad mother.
The singer is being criticised for not behaving the way celebrity parents expected to act and the singer has had enough. In a series of tweets she criticised invasive paparazzi and defended the choices she's made.
She tweeted, "It's sad that because I don't post pictures of my children across social media and my trying to shelter them from men wielding cameras that to a 3 year old look like guns, that the British media insist on insinuating therfore that I am a bad mother. I am brilliant."
"And I will continue to protect them from all the cynicism and grotesque consumerist misogyny till the day I die."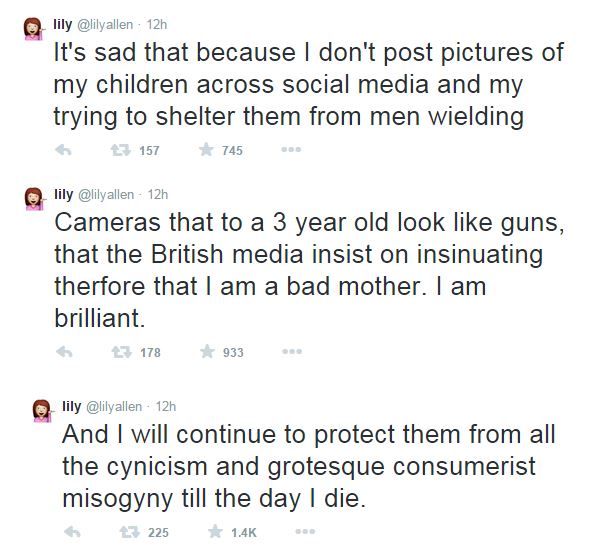 She then retweeted a picture of herself holding a World's Best Mom trophy to drive her point home.
Lily married hubby Sam Cooper in 2011 and the couple have two daughters, Ethel and Marnie.