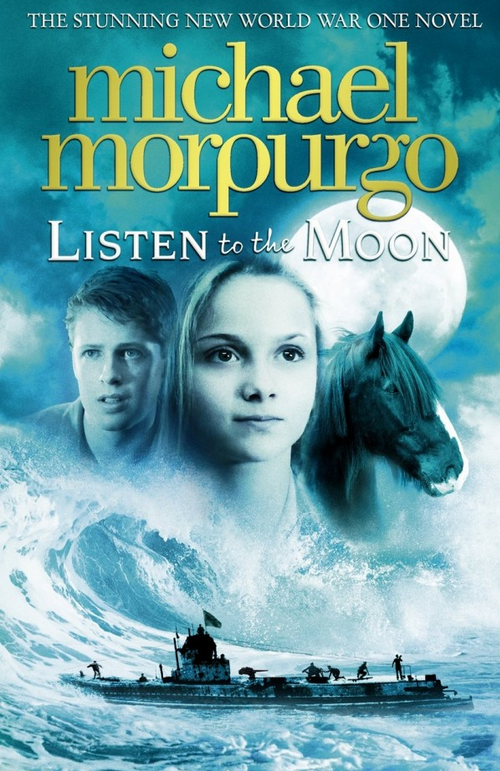 A beautiful tour de force of family, love, war and forgiveness, Michael Morpurgo's Listen to the Moon shows that what was once lost may sometimes be found, washed up again on the shore.
In the book Alfie and his fisherman father find a girl on an uninhabited island in the Scillies, injured, thirsty and lost. She has absolutely no memory of who she is or how she came to be there, and can only say one word: "Lucy".
Where has she come from? Is she a mermaid, the victim of a German U-boat, or even – as some islanders suggest – a German spy?
Only one thing is sure – she loves music and moonlight, and it is when she listens to the gramophone that the glimmers of the girl she once was begin to appear.
The narrative is weaved around one of the most significant events of WW1 – the sinking of the passenger ship The Lusitania. In fact, Michael reveals his inspiration for the novel as being when he "discovered that three hours or so after the sinking of the famous ship, the grand piano from the dining salon of the luxurious liner, was found floating on the ocean, in some reports, with a child still clinging to it".
Michael Morpurgo OBE has written oven 100 books during his illustrious career and is the winner of many awards, including The Smarties Book Prize, a Blue Peter Book Award and the Whitbread Award.
Published by Harper Collins, it will be available from Thursday, 27th August.