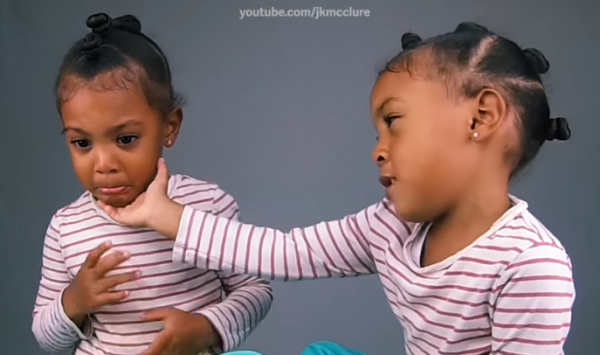 Ami McClure is the proud mum of adorable identical twins, Ava and Lexi.
In a recent video, Ami was discussing things with her little ones, trying to explain to them that they were identical twins.
Ami explained to the girls that they have the same birthday, and look the same, BUT Ava is older than Lexi by one minute.
Needless to say, this didn't go down well.
Lexi was shocked and appalled by the revelation that she was, in fact, the younger sibling.
However, in an adorable twist, big sister Ava was there to comfort her sister, who was visibly upset.
The video, which was uploaded last week, has been viewed over 600,000 times, with hundreds of people commenting on how ADORABLE the girls are.
Have a look at the full video, and try not to smile.
SHARE if this video has put you in a good mood.