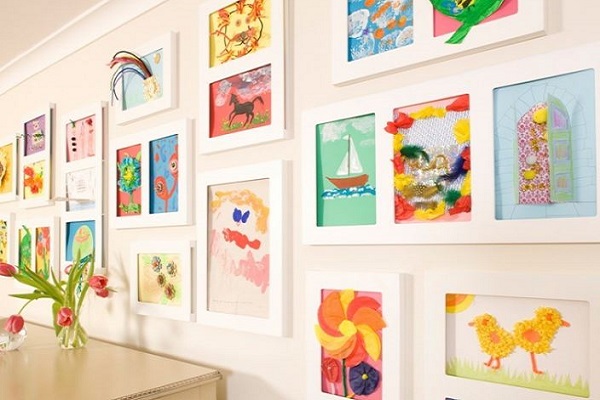 We always love to encourage our children's budding talents, especially when it gives them so much joy – and we, in turn, find ourselves feeling pretty proud and boastful when we see the amazing creations they produce.
This is why we are loving the idea behind The Articulate Gallery's mini masterpieces, which transform your child's fridge doodles into magnificent works of art to decorate the walls of your house with.
The concept behind these mini masterpieces is simple but brilliant: frames of varying sizes are created with a side-slot, making it simple to slide your little one's work of art through. Then, just hang it on the wall and, hey presto, you have a unique and meaningful décor theme that is distinct to you and your loved ones.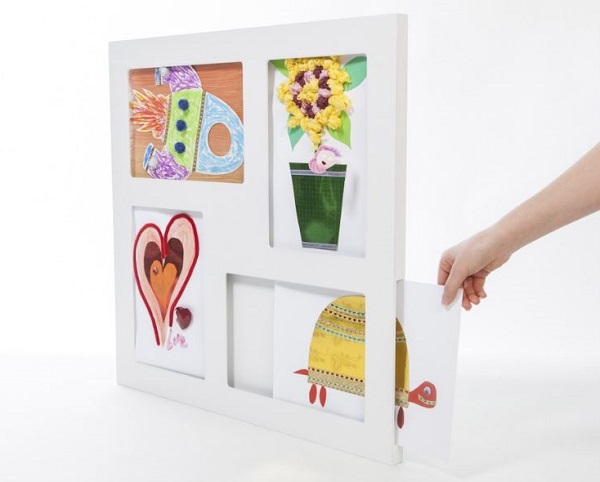 Now, there's a reason why The Articulate Gallery's mini masterpieces are on our radar right now – with Mother's Day just around the corner, we figure it's the perfect gift to give to a mum or another family member who will appreciate your child's artistic delights.
The mini masterpiece frames are available to buy as a single gallery as well as an A4 macro gallery, priced £16.79 and £43.99, respectively.
Mounting these works of art on your walls will not only do wonders for your budding little artist's confidence, but it will also give you your fridge space back!
Have a birthday or special occasion coming up, and feel like investing? Check out www.articulategallery.com for more information.