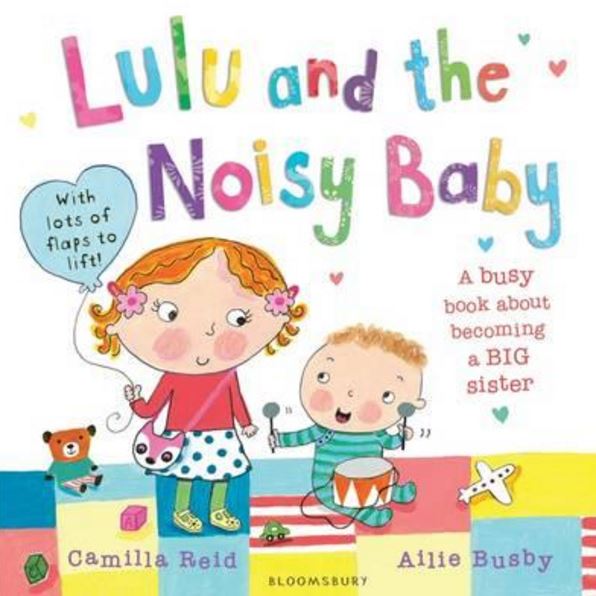 Camilla Reid's interactive lift-the-flap book, Lulu and the Noisy Baby, sees Lulu patiently awaiting the arrival of baby brother, Freddie.
But a few things have to change first; Mummy and Lulu used to play together but her pregnancy makes her tired so Lulu has to play with Daddy now.
And when Grandma comes to stay Lulu knows something is about to happen - there is a baby coming!
With an accessible, warm and reassuring text and interactive flaps to lift on every page, Camila's book offers a gentle introduction to the arrival of a new baby through the eyes of the older sibling.
Camilla Reid has had many years' experience conceiving and writing novelty books, and asa mum of two she knows exactly what goes on in the peculiar but charmingly picky world of toddlers!
Lulu is the perfect character to help your little one get used to the idea of welcoming a younger brother or sister.
Published by Bloomsbury, it will be available from Thursday, 11th August.
SHARE this cute book.