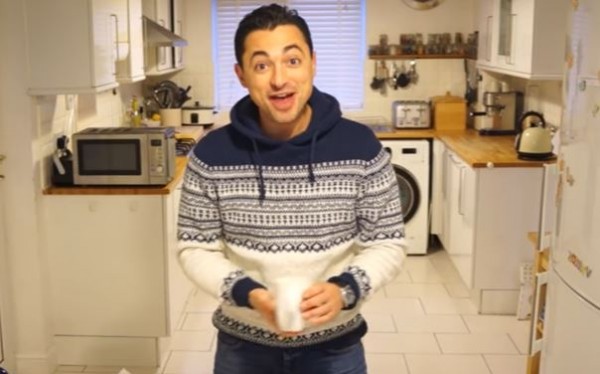 We're well acquainted with the beauty that is the mug cake, but MasterChef star Theo Michaels is taking it a step further with a mug Christmas dinner!
Yep, the audacious so-and-so has come up with a recipe for a full Christmas lunch with all the trimmings cooked in a MUG – coming in at just 500 calories.
Oh, and the best bit? It's cooked in a microwave in FIVE MINUTES.
First Theo makes a quick sausage and onion stuffing, before lining the mug with pancetta. Next he assembles a layer of "Christmas dinner flavourings" like sprouts, pine nuts and grated parsnip.
And as the pièce de résistance, it's topped with turkey breast and cranberry sauce.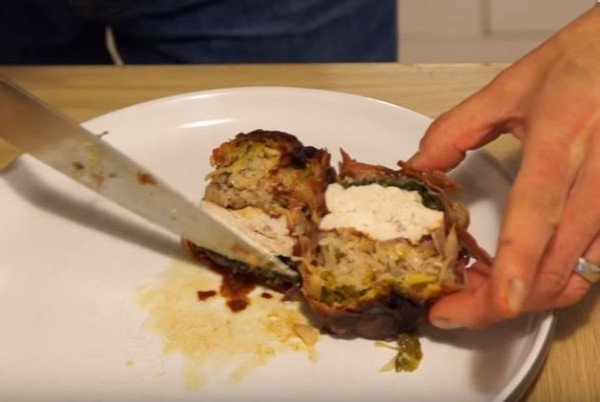 Next, he pops it into the microwave for five minutes, and when it dings, he tips it out onto a plate. Then, in the moment of truth, he cuts it open – and we have to say, it looks divine.
"Spectacular! Absolutely spectacular!" says a proud Theo.
We're dying to try it!