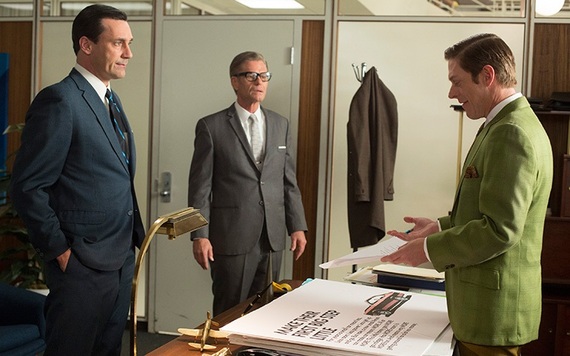 43-year-old Mad Men actor Kevin Rahm and his wife Amy Lonkar have happily announced the birth of their first baby, a little girl.
The TV star made the announcement on twitter, sharing an adorable picture of him holding his new baby daughter, and thanking the staff at UC Davis Children's Hospital for delivering her safely.
Kevin tweeted:
"My new favorite Human. Thank you @UCDavisChildren for your amazing staff and excellent care."
The actor has been replying to his fans' well wishes ever since, jokingly responding to a tweet of well done saying, "So far so good. She'll let you know how I am doing when she is 12".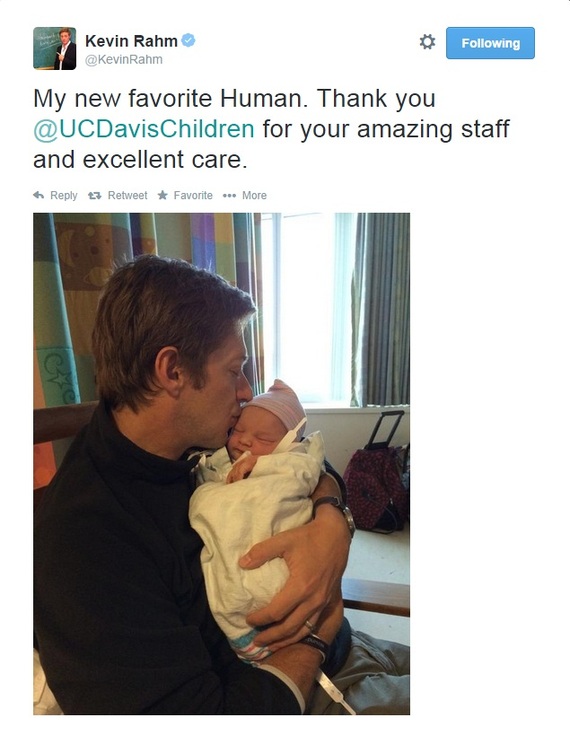 Kevin is best known for his role on the hit US drama Mad Me, where he plays Ted Chaough, a rival-turned-ally of the advertising firm and a love interest for Peggy.
He has also starred in Desperate Housewives as Lee McDermott as well as guest starring in Friends, Scrubs, and CSI.
Kevin and his wife Amy, a cardiothoracic surgeon, married in 2012 and announced they were expecting their first child in April this year.
Kevin broke the news on Twitter with a parody movie poster showing the couple starring in a film called "It's a Girl", saying it was "Coming this September."