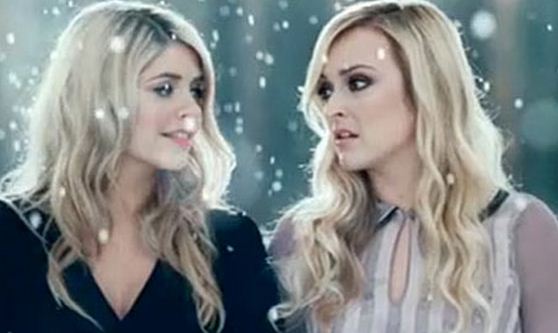 If Keith Lemon's not-so-subtle hint at last night's National Television Awards is anything to go by, we may be hearing the pitter-patter of tiny feet very soon!

Accepting his Multichannel Award, the outrageous Keith felt it was necessary to explain why his Celebrity Juice co-stars, Holly and Fearne, were absent from the celebrations.

While we know the lovely Holly is currently on maternity leave having recently welcomed a third child into the life she shares with husband Dan Baldwin, the audience were keen to know where her best friend was!

Appearing to rubbish Fearne's claims on Twitter that she was just 'ill', the mischievous host took to the stage and said: "One is allegedly pregnant."


Admitting that it was an 'exclusive', the hilarious presenter really put the rumour mill into overdrive

Considering that Fearne has made no secret of the fact she would love to give two-year-old son Rex a sibling,we can't help, but wonder whether Keith was being serious or not!

Maybe he really has spilled the beans and announced the gorgeous Fearne's news on her behalf!

Watch this space.

UPDATE: Talking about the NTAs on her BBC Radio 1 show this morning, Fearne spoke about Celebrity Juice's big win, saying she was "chuffed" they snagged the award.

However, she was careful not to address Keith's announcement, slyly mentioning that "he must have been really drunk," as he text her in the small hours of the morning to tell her he loved her.

Not denying or even addressing his claim? Sounds like there really could be a new Baby Cotton on the way..."