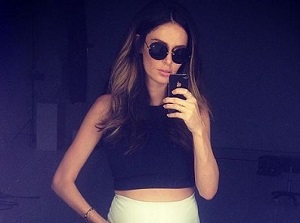 She is due to give birth to her first child next month, so it only follows that mum-to-be, Australian model Nicole Trunfio would want to mark her final weeks of pregnancy in a very special way.
The 28-year-old, who is expecting a baby with her musician fiancé Gary Clarke Jr., followed the lead of a number of other famous mums by posing for a stunning nude shoot for Harper's Bazarr Australia.
The stunning black-and-white photo shows Nicole cradling her baby bump proudly as an elegant white ensemble drapes off her body.
Nicole, who is based in New York with her career, announced her wonderful news just last month in Who magazine.
Showing off her bump in a stunning cover shot for the publication, Nicole gushed over impending motherhood, revealing that she has wanted to be a mum for 'such a long time'.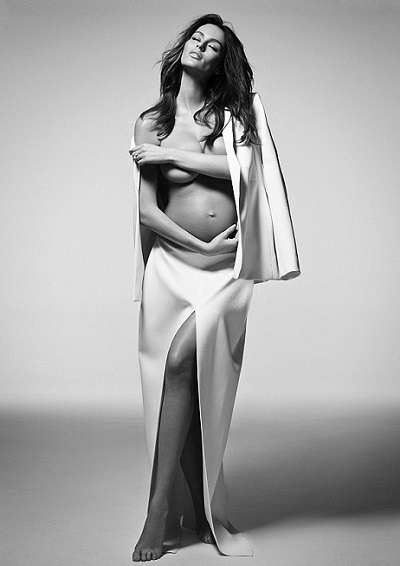 When quizzed as to how she managed to keep her wonderful news a secret for so long, the model admitted that it wasn't an easy thing to do given her line of work.
"I think a few people caught on. These breasts were a dead giveaway," she said.
What a beautiful idea to celebrate this special time in her life. We wish her all the best with the rest of her pregnancy.