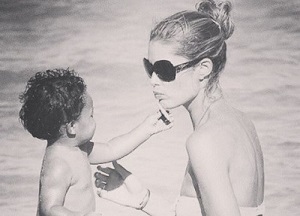 Having turned 30 back at the end of last month, stunning model and Victoria's Secret star Doutzen Kroes planned to mark her milestone birthday in a very special way in her latest Vogue fashion spread.
The star, who welcomed her second child last July, turned her latest feature into a family affair, posing with husband Sunnery James and their two children, four-year-old Phyllon and six-month-old Myllena in the glossy magazine.
In an absolutely stunning family shot, Doutzen is photographed breastfeeding her young daughter in bed, while her DJ husband, Sunnery, cuddles up to son Phyllon.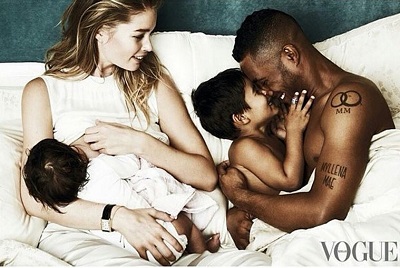 The spread, which is set to run in the March issue of the Dutch edition, gives a refreshingly honest and natural insight into the couple's family life.
While three different covers are running for the collector's issue, one of the most striking images features Doutzen cradling her daughter, while her son peeps out from behind her.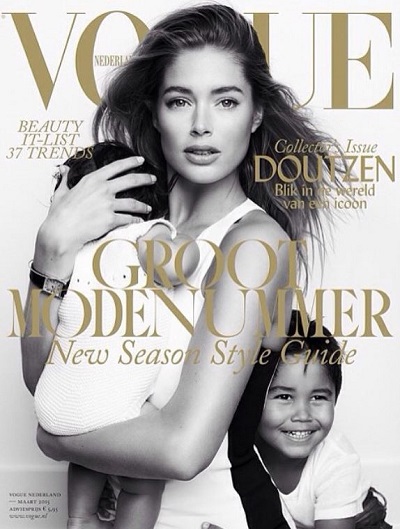 Doutzen is the latest star to pose for a breastfeeding shot, with socialite Tamara Ecclestone recently commissioning a photographer to capture the intimate moment with her daughter, as part of a family shoot.
These photos are absolutely stunning.