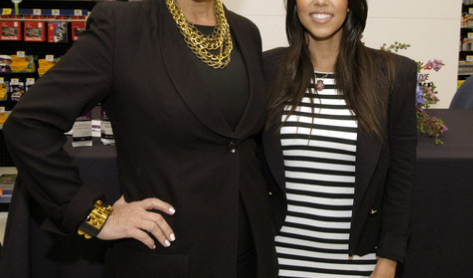 Kourtney Kardashian recently turned 35 and there's no doubt the reality TV star was smothered with lots of hugs and kisses on her special day.
Among many other kind messages, it is probable that the one from her mother Kris, was probably one of the most touching messages:
"'Happy Birthday to my first born," wrote her mum.
"The moment you were born I realized the most important thing I needed to do and the best job I would have in life, was being a Mom.
You made me see that I was suddenly able to love harder than ever and loving someone else more than myself, was my destiny.
Thank you for bringing so much joy into my life. I love you more than I ever thought possible, or that I ever could've imagined.
You are where my journey began, you are my heart. I love you so very much, Mommy."
Her words really are breath taking.