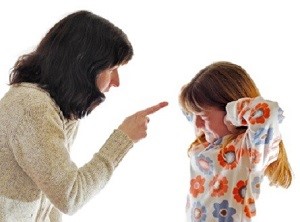 How many of us have threatened to go on strike when one of our precious darlings acts out? While we're usually too guilty or scared to actually follow through with these threats, but one woman who has done just that is Naasira Muhammad.
The North Carolina mum was understandably horrified and angry when she discovered that one of her daughters had keyed her car, but rather than resort to grounding or a stern telling-off (although we imagine that she may have had some choice words for her child) she decided to go on strike from her role as a mum.
On Tuesday morning this week, Naasira set up camp outside of her home with a sign reading 'Mom on strike', proceeding to march up and down the street in a bid to drive the point home to her children – she will not tolerate their bad behaviour any longer.
Speaking to NBC Atlanta, Naasira explained: "I'm to the point where I'm just so frustrated, so to keep my hands off my kids or to keep me from doing something crazy, I just decided to go on strike."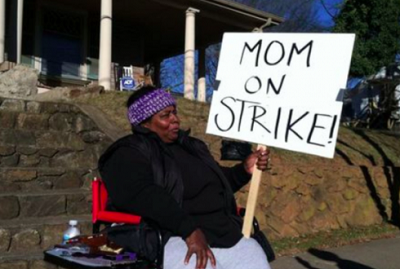 "This is the only solution I could think of besides getting rid of my children, and I would not want to go to that extreme," she added. Wow, she must really be at the end of her tether!
What do you make of Naasira's method of teaching a lesson? For those of you looking for some less extreme tips on how to keep the kids in check, follow this link.