Finding your way through your pregnancy can be tricky whether you are a first-time mum or otherwise, especially these days with confusing information and opinions coming from unexpected sources. It can be hard to feel confident that you are doing the right thing for your unborn baby while still making sure you are looking after your own needs.
Which is why I'm here to share my top 5 tips that I am using to have my best pregnancy yet;
Join an exercise class today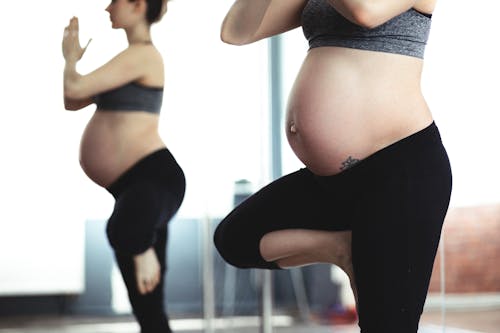 Let's be honest, most of us take our foot off the pedal in the first trimester, and now it seems like a steep climb back up to where our fitness levels used to be. There is no right or wrong time to begin exercising again if you have taken a break during your first trimester or are completely new to exercise. If you are getting back into exercise, then find a class similar to what you may have enjoyed in the past. Pilates and Yoga are a great place to start if you are new to exercise and are safe to complete throughout the duration of your pregnancy as they are low impact. If you like doing weights-based exercise, were doing this before your pregnancy, and can find a suitable instructor then this is another alternative. Completing a class once or twice per week will also give you some routine.
The benefits for your physical and mental health are huge and even though you may not feel like exercising when you start, you will always feel better at the end of your session! Now more than ever you can access excellent instructors straight from the comfort of your own home without having to travel to a studio. Check with your GP/physiotherapist or obstetrician before you begin exercising.
Knowledge is power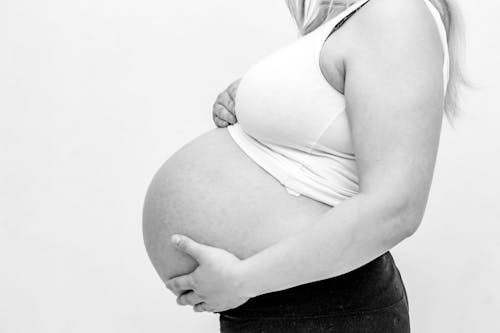 From the moment of conception your body will begin to undergo the most amazing transformation in preparation for growing and carrying your new baby. Many of these changes will not be visible to others for a little bit but you will most likely be very aware of these effects (bloating, fatigue, weight gain, nausea to name a few).
The more you understand about the physical and psychological changes that your body will experience during your pregnancy and after, the more empowered you will feel and the more likely you are to enjoy the changes if you understand the purpose behind them. The past year has resulted in many experts going fully online, from accredited antenatal classes and services, lactation consultants, sleep experts, hypnobirthing experts and more all available either for live classes or on-demand so reach out and start becoming empowered.
There are also many accredited experts on social media like Instagram (Helen Keeble, Pelvic Health Physio talks all things pelvic health, Dr. Doireann O' Leary is a GP talking about topical health issues affecting women and Dr. Sarah Murphy is an Obs/Gyn who regularly posts around the effects of Covid and pregnancy).
A positive mindset is crucial to a healthy pregnancy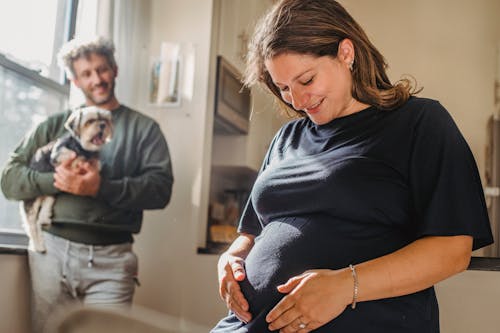 The top priority when you are pregnant is to remain as happy and supported as possible and having positive relationships will help you to do this. Self-care is key to promoting a healthy mind, however this can be a new idea for many.
Gratitude Journaling with books such as "The Head Plan" is a great way of increasing your happiness and positive birth affirmations or positive affirmations such as those found in The Good Glow or through hypnobirthing can help you to visualise a positive birth experience.
Start developing your support network
You may not be able to meet other mums at the moment but that is not a reason to stop you from finding your online tribe. Find communities online (MumTribe Ireland or MummyPages are great examples) supporting mums or mums to be. Social media is a great way to follow women who are going through the same life experiences as you are so you won't feel alone.
Jodie Wood is a mum of 2 who had her second baby in lockdown and talks about raising 2 boys combined with fashion and nutrition, Dr. Clodagh Campbell (The Wellness Psychologist) is also mum of 2 little girls and normalizes the anxiety and low thoughts we can all experience as mothers as well as ways to help us to feel better and move towards brighter emotions.
Connect with your breath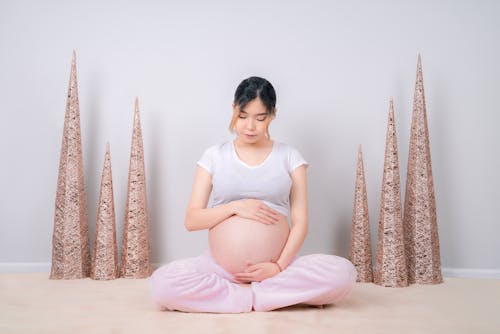 Mediation and mindfulness can still sound like something a bit hoky poky to some, however science has spoken! There is evidence to show that performing activities that are centred around breath work will help reduce anxiety, depression, promote emotional health, and can generate kindness. It is as easy as going online and typing in a 3-minute breathing exercise or trying out an app such as Headspace or 10% percent Happier.
Lowry O'Mahony is a Chartered Physiotherapist, Pilates Instructor, and the founder of MummyHealth, a platform for antenatal education and exercise (Yoga and Pilates). She has been featured on 2fm and Irish Country Living. If you want to empower your body and mind through your pregnancy journey sign up for a Free 7 day trial with MummyHealth here or check out their Instagram page here.