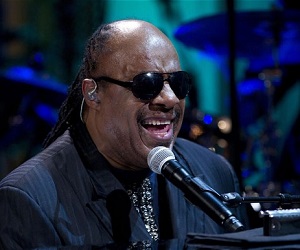 Stevie Wonder is set to become a father once again.
The music legend, who is already dad to eight children, is reportedly expecting triplets with his current girlfriend, Tomeeka Robyn Bracy.
A source told the New York Post's Page Six supplement: "I don't know that he set out to have 11 children, including triplets at his age, but it's not like he isn't happy about it or he can't afford children."
They added: "It's Stevie's mechanism for happiness. He knows that being a father is a full-time job and now that he's a little older, he feels like he's up to the task and he doesn't want to let any of them down."
Stevie's other children range in age from one up to 39.
Congratulations to the family.