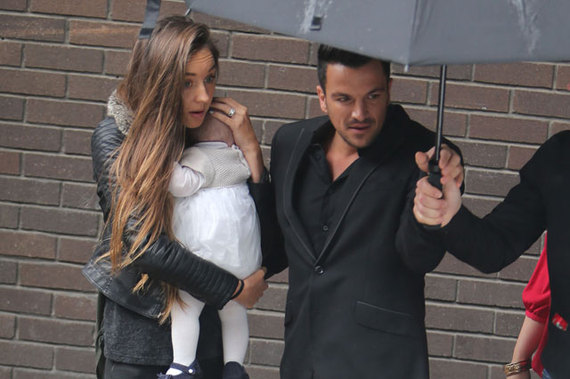 Leaving your new baby is a huge struggle for all new mums – even just for a night.
For Peter André's fiancée Emily MacDonagh the pain is even tougher as she heads back to university to finish her degree in medicine.
The 41-year-old singer has been with 24-year-old Emily for two years, and the couple welcomed their first child, Amelia in January.
Peter also has two other children, Junior and Princess, with his ex-wife Katie Price.
The couple met when Peter became friends with her father Ruaraidh MacDonagh, the doctor who removed the singer's kidney stones in an emergency surgery in 2010.
Peter has revealed that Emily is struggling with the idea of leaving her baby behind.
"She is finding it very hard ... it's hard for us but we always knew this was going to come and we have to deal with it.
The benefits are going to be amazing because Doctor Emily Mac is going to be a fully qualified doctor."
One comfort for Emily is that her mum, also a doctor, will be helping Peter mind little Amelia
"However the best person Amelia could be cared for is right under our nose and that is Emily's mum, who is a paediatrician. She is a child doctor so you can't get better than that for safety and she's a loving mother."