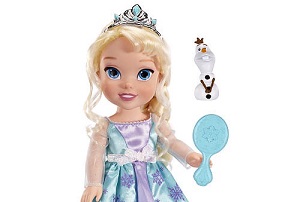 With hysteria setting in as parents struggle to get their hands on a coveted Frozen doll, one cheeky character has attempted to put a humorous spin on the situation.
In what is one of the cruellest (yet funniest) pranks this Christmas, a person has put up an ad selling a "frozen doll" for €150 – but with a nasty catch.
While some parents will no doubt be reaching for their credit cards, they need to look a little closer before they go to place an offer.
When the seller says "frozen doll", they are, in fact, referring to a regular old doll that they have placed in the freezer for 24 hours.
The tongue-in-cheek advert reads: "Now's your chance to own this one and only Frozen Doll. Doll has been left in the freezer for over 24 hours so it is [a] genuine frozen doll (no dolls were harmed in the making of this ad)."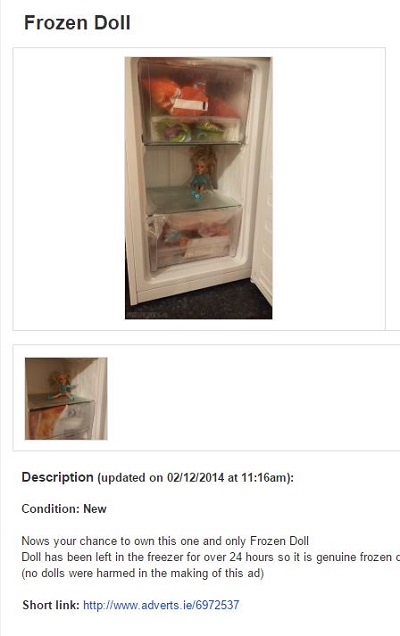 We know what you're thinking – how could anyone tease like that?!
While the advert has no shortage of views (it's currently clocking in at 590, having been uploaded on Sunday), there have been no offers made as of yet. Not so surprising!
We imagine there are quite a few frustrated parents out there this morning!