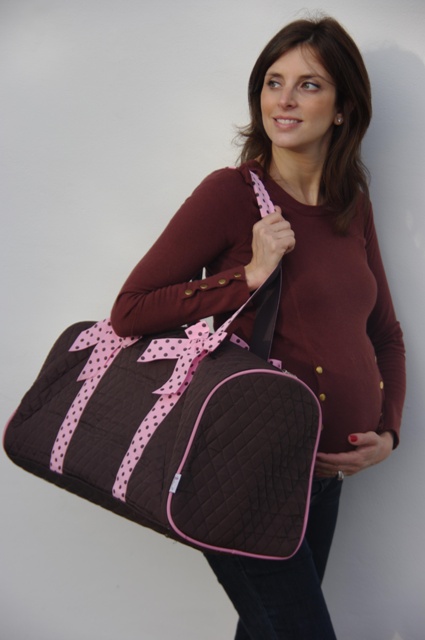 When we heard about this product, we thought it was a fantastic idea. myHospitalBag is a pre-packed labour bag, filled with 35 essential items for a new mummy and baby's 48 hour stay in hospital. And the bags are so cute, we love the pink one!
Following interviews with mums, midwives and ante-natal experts, myHospitalBag provides all the must-have items for labour and recovery in hospital. Key items include homeopathic Arnica tablets to treat internal bruising and help repair wounds gained during childbirth, breast and maternity pads, underwear, miniature toiletries, flip flops and a water fan. For the newborn baby, the bag will contain the new arrival's first clothes, including babygrows, vests, hats, mitts, together with a variety of baby products.
The bags come in five different colours, and could even be a lovely gift for a loved one who is expecting. What we really love though is that the bag can be used as a really cute gym bag when you're getting your body back in shape!
Each bag contains:
2 x babygrows, 2 x vests, 2 x hats, 2 x mittens, 2 x muslins, 9 x Pampers nappies, 1 x packet Pampers travel wipes, 9 x nappy bags, 1 x disposable changing mat, 10 x cotton wool balls and a tube of Sudocrem baby cream.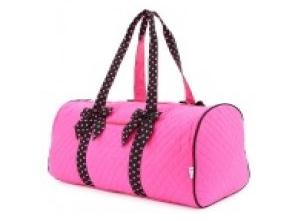 For mum:
6 x Lansinoh breast pads, 10 x Always sanitary towels (long plus for post labour), 10 x Vagisil wipes, 3 x pairs of comfortable cotton knickers (choice of sizes), 1 x bed socks, 1 x pair flip flops (choice of sizes), 200cc bottle of Arnica (100 tablets in 4g bottle), 1 x water fan spray, 1 x Carex facial wipes and hand gel (mini), Kleenex tissues, hairbrush, 2 x hair bands, 1 x notepad and pen, 1 x laundry bag, 1 x Chapstick lipsalve, 1 x shower cap, 1 x Macleans toothpaste (mini) and toothbrush, 1 x Dove shampoo (mini), 1 x Dove conditioner, 1 x Dove deodorant (mini), 1 x Dove shower gel (mini) and 1 x toilet bag.