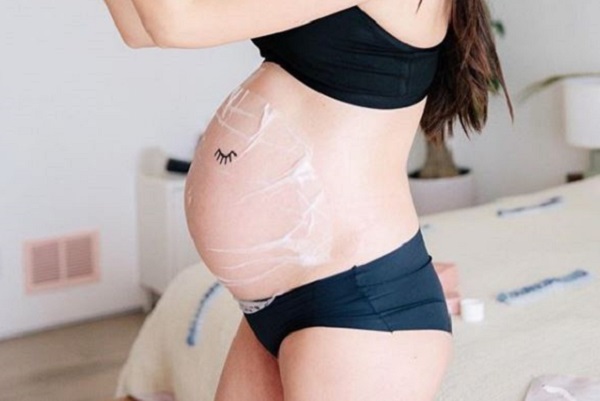 Can we just all agree that mums-to-be deserve ALL the pampering?!
You're tired, you're peeing the whole time, not to mention the morning sickness, the swollen ankles, the list goes on and on and on.
You're literally growing another human inside you, so you sit back, kick your feet back and enjoy a baby bump sheet mask!
So light some candles and mix yourself a virgin margarita because the Hatch Collection has released a face mask for your bump.
We'll take twelve please!
The miracle masks are smothered in aloe vera, which hydrated your tired stretched out skin. They also are loaded with propolis, a plant-based ingredient that helps to fade scars. Say bye-bye to stretch marks with this baby!
Each mask comes individually packaged and with the cute little blinking eye in the corner it's totally Instagrammable.
At $12 a go the masks are definitely more affordable than that spa trip in the country you have your eye on.
Go on treat yourself, mama- you deserve it.
Pregnant? Get MummyPages' new updates via Messenger: mumy.me/preggers.