While we can definitely get on board with Kourtney Kardashian's craving of bagels with cream cheese, we're not sure we feel the same about Catherine Tyldesley's food of choice!
The actress, who is expecting her first child with partner Tom Pitford, has revealed that it is mushy peas that she has been craving during her pregnancy.
Speaking to OK! magazine, the former Coronation Street star also said that while she and Tom have been hard at work, studying baby name books, they will not be giving their son a crazy name.
"It's a long list! We're hoping when he's born we'll look at him and go: 'Oh you're a -'" said the 31-year-old.
She added: "We like traditional names, so it'll be nothing silly or wacky."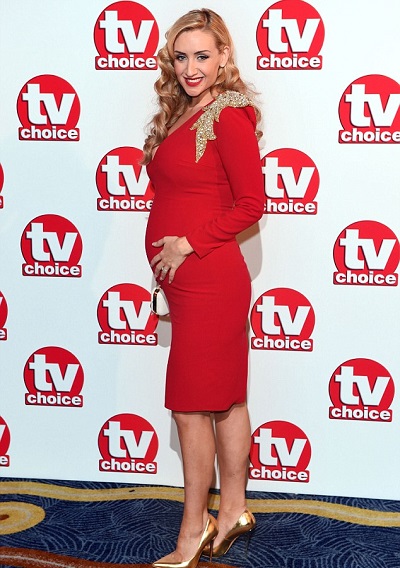 Indeed, it looks as though the era of the wacky baby name could be on its way out, if the latest celebrity parents-to-be are anything to go by.
Actor Ryan Reynolds, who recently revealed that he is expecting his first child with wife Blake Lively, has insisted that they, too, will be opting for a traditional name.
Speaking on the red carpet recently, the star said: "On the plane over here I was trying to think of baby names. I don't want a name that's anything pretentious or, like, Hollywood-y."
We wonder if either Catherine or Blake will change their minds when they meet their babies?!