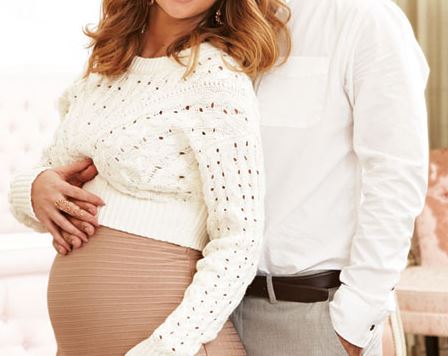 Pregnant pop star Kimberley Walsh, who is expecting her first child in September, said she feels like a mum already.
The former Girls Aloud star revealed how her partner of 10 years, Justin Scott, gave her a card from their baby on Mother's Day.
The 32-year-old said, "On Mother's Day, Justin gave me a card from our baby. It was so cute!"
"It read: 'Dear Mummy, thanks for looking after me and protecting me when you fell, love your munchkin.' It made me really emotional!," she added.
The mum-to-be fell and broke her wrist last month at her home after slipping on a mat.
At the time, Kimberley said, "You don't protect yourself so well but you protect the baby, so you end up doing silly things!''
Speaking this week the singer said, "I feel like a mum already. I don't want to tempt fate, as you always worry, but it's exciting to think this time next year I'll be a proper mum."