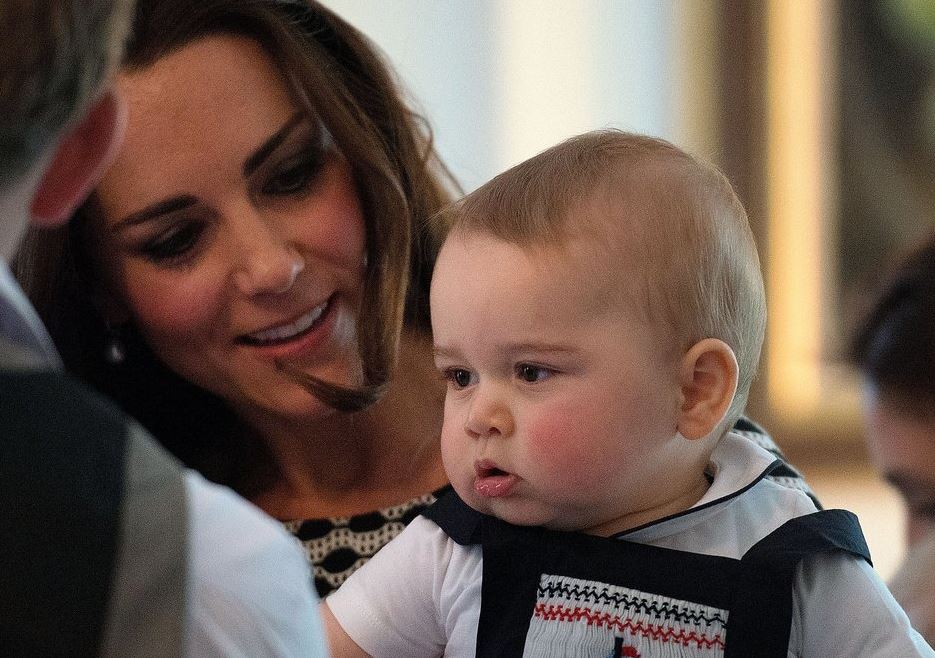 Prince George performed his first 'royal duty' yesterday as he joined other babies his age at a playdate in New Zealand.
The adorable royal baby was brought along to Government House in Wellington by his parents, the Duke and Duchess of Cambridge, to meet the 10 other babies who were all born around the same time as him.
The special playgroup was arranged in honour of Prince George by New Zealand parent support organisation Plunket, on day three of the three-week Royal tour.
While the little ones played with their toys, Will and Kate were able to share their own experiences with other first-time parents.
Afterwards, Prince George was presented with a big blue teddy bear as a reminder of his day.
The lucky families chosen to meet the royal family were selected to represent the "spread of all communities in New Zealand, including Maoris, Samoans, people of Chinese descent and gay couples," Plunket president Tristine Clarke said.
Among those selected was Kate Bainbridge, 29, and her daughter Sophie, who was born last July.
"Even though we come from a very different background we have got a lot in common with the Duke and Duchess because we've been through the sleepless nights and we can talk to them about our experiences," the mum said ahead of the event.