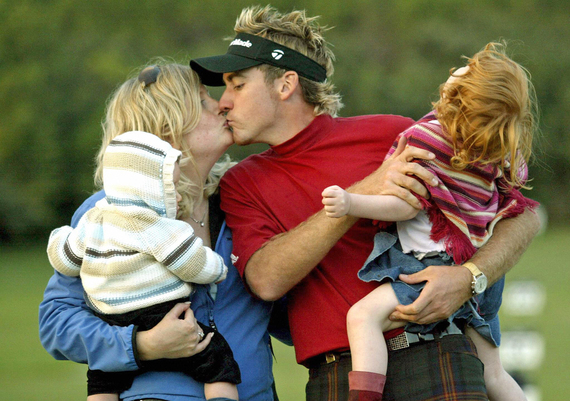 Professional golfer Ian Poulter has been slammed for complaining that his wife would have to look after their children by herself for '10 hours'.
The English golfer took to Twitter to complain about the fact that he had bought and paid for six seats on a British Airways flight for his wife, their four kids, and their nanny.
However, when they arrived at the airport, they found out that the nanny's seat had been downgraded to economy, and as a result, Ian's wife Katie was forced to look after their four children by herself for the flight.
On discovering this, Ian tweeted, "Booked 6 business seats for my wife & nanny to fly home & @British_Airways downgrade my nanny so Katie has no help for 10 hours with 4 kids."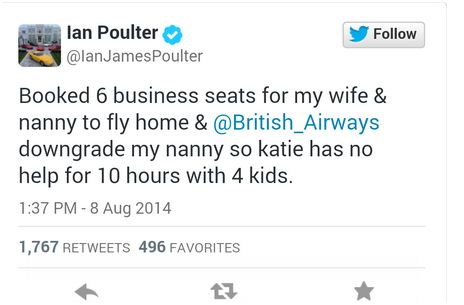 The pro golfer's Tweets didn't garner much sympathy, and many social media users mocked the fact that he had posted about his 'first world problems'.
One person tweeted, "That news is just terrible Ian. I hope those 4 kids don't suffer too much like those in Gaza. How awful for the family."
And another wrote, "Sell your car collection and buy your own jet? Problem solved."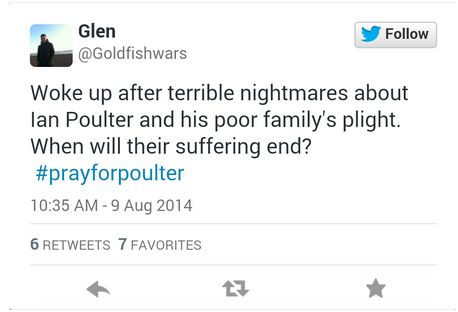 Ian then defended his tweet, saying that he worked hard to get to where he is. He also said people should get what they pay for.
"What is wrong with getting what you paid for? I ordered a steak. Sorry you can have a tomato," he tweeted, before adding, "I don't see what the problem is. I work as hard as everyone else to provide the best for my family. So I can share my opinion. #Thankyou."