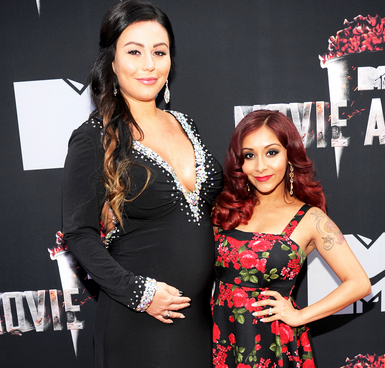 Reality star Jenni Farely, has shared the first family photos of her fiancé Rodger, and her newborn daughter, Meilani.
The 28-year-old Jersey Shore star gave birth to her first child on July 13th.
Jenni who is more commonly known as JWoww, said she feels more content with her life since becoming a mother.
"I've never slept less in my life. But I've never been more content."
Jenni revealed that she had to be induced 39 weeks into her pregnancy. The star also said that she found labour to be more painful that she expected it to be.
"I blacked out. I thought I was going to die."
But the reality star said it was all worth it once her little one arrived.
"I just cried. She was so beautiful."