With the New Year's celebrations poised to kick off in a few hours, there will be a double celebration in Richard Branson's house.
The Virgin boss is celebrating today after becoming a grandfather, with the wonderful news that his daughter Holly has given birth to twins.
Holly and husband Freddie Andrewes welcomed a twin boy and a girl, Artie and Ettie, on the same day as their wedding anniversary.
Taking to Twitter to share his joy, 64-year-old Richard wrote: "Magical day - @hollybranson & @freddieandrewes' twins born on the same date as their (& Joan & my) wedding anniversary!"
Holly announced the wonderful news in a blog post, revealing that she and her babies and doing well despite their early arrival.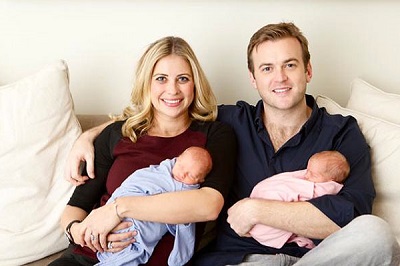 "Despite being delivered early, all three of us are fit and well and Freddie and I are now enjoying some quality time with our newly formed family," she wrote.
Huge congratulations to the family on their wonderful news.