His wife Susan is expecting their second child any day now, and Robert Downey Jr was typically sweet and hilarious as he opened up on the pregnancy last night.
Speaking to E! News at the BAFTA Los Angeles Jaguar Britannia Awards last night, the Iron Man star gushed about his wife of nine years.
"How is she so darn pretty and functional and mood stable," said the 49-year-old.
But he couldn't resist getting a little pop in, adding: "This pregnancy has been extraordinarily tough for me – self-prescribed mandatory bed rest."
The couple – who are already parents to two-year-old son Exton – announced back in July, via social media, that they were expecting a daughter.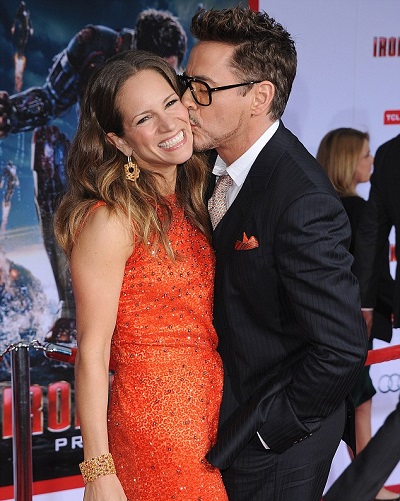 With Susan supposedly due very soon, the actor sent out a typically hilarious message to her from the red carpet: "Mrs. Downey, if any day now you're in the throes of birthing and you need to yell at me, scratch me, scratch my face or blame me, that's fine because, yes, I did that to you."
We're sure that the arrival of their bundle of joy will make up for it!