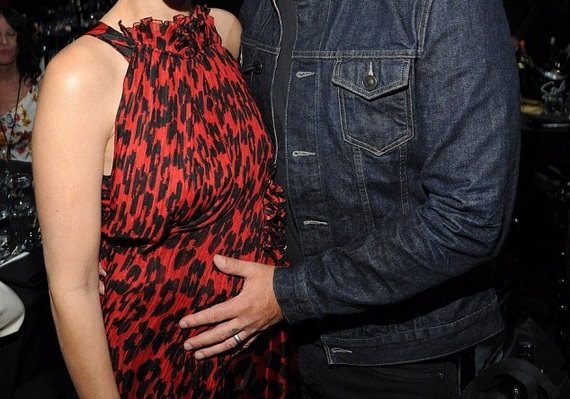 Frontman of the hit rock band Foo Fighters, Dave Grohl, has had a busy month of new arrivals and sad farewells.
He and his wife of 11 years, Jordyn Blum have welcomed their third daughter to the world, Ophelia Saint Grohl. She is the baby sister to two other girls, Violet Maye, aged 8, and Harper Willow, aged 5.
This month has not been purely happy for the Grohl family however. Dave's father, James Grohl, passed away earlier this month after a long illness.
A post on the Facebook page for the David Grohl Alley Scholarship gave the family's news:
"Bittersweet news - congratulations David Grohl and Jordyn Blum who have welcomed a new baby girl #3 Ophelia Grohl! The Lord giveth and the Lord taketh away!!"