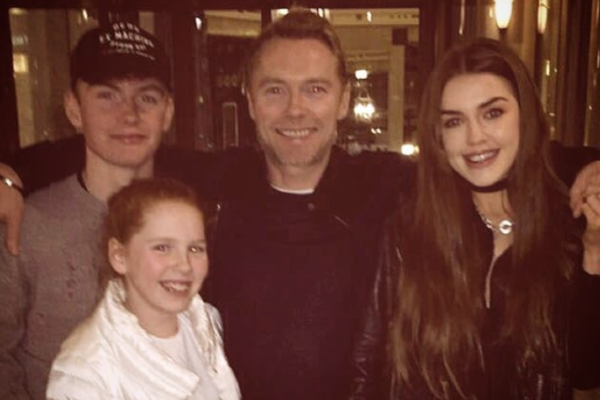 Ronan Keating has opened up about the difficulties of co-parenting with his ex-wife Yvonne Connolly. The pair tied the knot in 1998 when Ronan was just 21-years-old. Speaking of their marriage, the singer admitted that it was not necessarily the right decision.
Ronan and Yvonne's divorce was finalised in 2015, and the pair has chosen to co-parent their three children, however, co-parenting has been quite tough for the singer.
The former Boyzone singer shares three children with Yvonne- 19-year-old Jack, 17-year-old Missy, and 12-year-old Ali.
The dad admitted that there are times when co-parenting can be a challenge. He told The Sun, "It wouldn't be easy all the time — but you try for the children always to just remain calm and get through it."
The singer admitted that you have to remain focused and calm, because it can get the better of you, "You've got to always remain in an adult state of mind so that you can deal with it."
"There are times when I get very angry, very frustrated and you really have to bottle that, you've got to protect the children always," he revealed.
The When You Say Nothing At All singer explained that raising your kids separately can be difficult, but you can't let those difficulties affect your children, "Raising those children from separate places, two separate views . . . once that breaks down your opinions change and your version of events changes."
Despite the hurdles Ronan faces, he said that his children will always be his number one priority.
The 41-year-old is now married to Storm Uechtritz, the parents welcomed their first son Cooper last April.