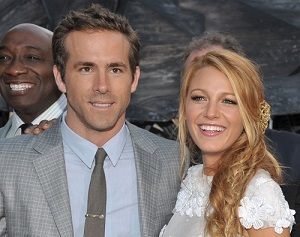 From unusual baby names to admitting to trying breastfeeding (jokingly, obviously!), Ryan Reynolds has been playing up to his reputation as a joker since welcoming his first child with wife Blake Lively.
The 38-year-old had fans in stitches, however, as he shared his latest insight into life with his new bundle of joy.
During an appearance on Live with Kelly and Michael yesterday, the Green Lantern star admitted that his daughter is a big fan of the late night feeds, describing wife Blake as "a human Denny's"!
"If anything else woke up every 45 minutes during the night demanding to see my wife's breasts, you'd kill it! But with a baby, you're like, 'Wahoo!'" he said.
He added: "She's a human Denny's all day long…and it never ends for her. She's the most beautiful Denny's you've ever seen though, I guarantee it!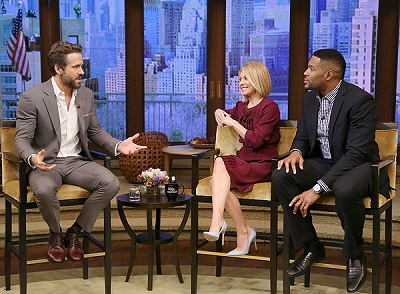 Joking aside though, Ryan couldn't help but gush over Blake, with the normally private actor heaping praise on his wife.
"I'm not one for vomiting declarations of sentiment out across the airways, but when we had that baby, I feel more in love with my wife that I'd ever been in my entire life," he said.
When talk turned to the baby's name – which we now know isn't Violet – Ryan revealed that he and Blake chose a family name which is also biblical.
While he still wouldn't be pushed on revealing the name, it shouldn't be too long before we find out.
"I don't want to say it in a media context – I tell everyone who I meet, so it'll come out," he said.
Where are those well-placed sources when you need them, eh?!