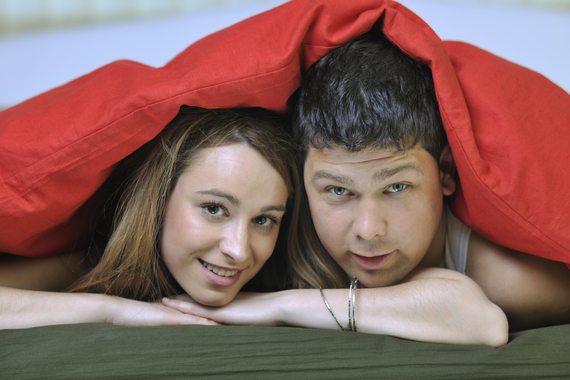 Having a toddler in the house is demanding enough, but finding time for love making in between looking after your little one can be very difficult. This is especially true if your child does not have a regular sleeping pattern. However, you cannot simply give up intimacy between you and your partner simply because there is a little person in the next room. Some parents have found really great ways to get around this.
If your child is old enough to be alone while watching TV, what better way to grab a bit of alone time for you and your partner? Your child will be engrossed in the program he is watching while you and your partner are otherwise occupied.
If you have bigger children who are in the habit of walking into your room without knocking, the solution to this problem of course, is to simply lock your door for a while.
Better still of course, is to get family and friends involved as well. If they are willing to have your children sleep over for a night, then drop your children off and enjoy having your home to yourselves to do your thing.