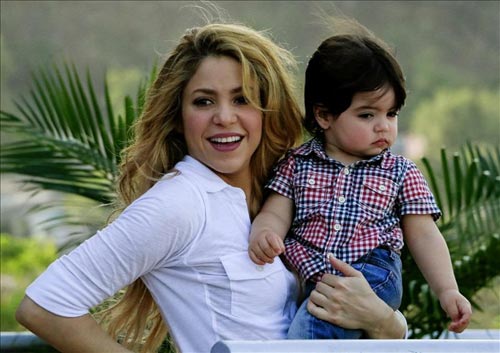 Singing star Shakira posted the most adorable video of her teaching her young son Milan to read simple words in Spanish.
Even though he's just 20-months-old, Milan's reading skills are very impressive! Almost as soon as mum Shakira has written down a word he is ready to shout it out.
Milan is Shakira and partner Gerard Pique's first child, with another on the way for the happy parents.
Shakira announced her pregnancy last month after much press speculation, revealing to Spanish Cosmopolitan that she will be having another boy.
Let's see if the new little boy is as good at reading as Milan!