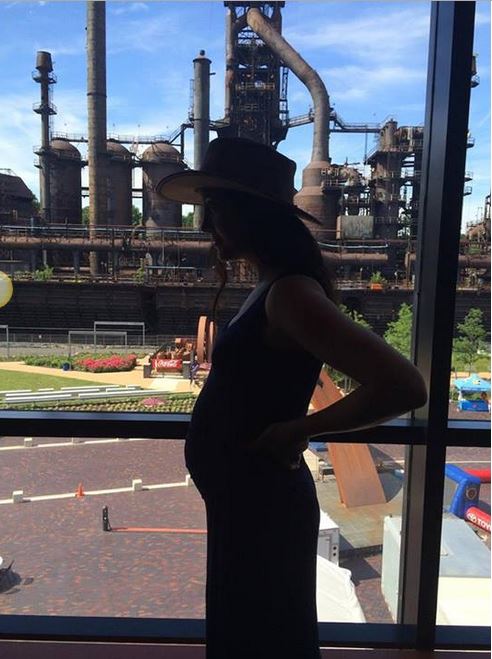 Vanessa Carlton, who sang the hit song 'A Thousand Miles' has announced on Facebook that she is expecting her first child with her husband John McCauley.
She posted a side shot of her pregnant belly along with the explanation as to why her album release has been delayed:
"I can now reveal the reason as to why Liberman will not be released until next summer. See the picture below. No, those aren't a bunch of croissants. We're expecting a baby. It's healthy and moving around like a champ. I'm bummed to delay the album because it's so special to me and the perfect combination of England and Tennessee. When I put the record on it feels like medicine. I hope it does the same for you…in due time!"
Congratulations to this couple on such exciting news.