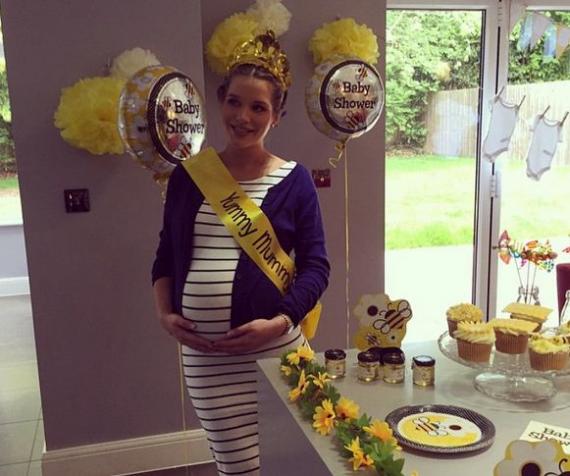 Sam Bailey has asked Sharon Osbourne to be her unborn baby's godmother and the X Factor judge said yes.
Sam's former mentor took to Twitter to let the X factor winner know that she would be honoured. She tweeted: 'I would be honored to be your baby's Godmother!'
The X Factor winner had made it known that she wanted Sharon to be godmother but admitted that she was too shy to ask her.
Talking to OK magazine, the mum-of-three said: "I'd love her to be a godmother to my child - it would be amazing. If she volunteered, I would jump at it, but I'd be too embarrassed to ask her because I wouldn't want her to think I was doing it for the wrong reasons."
The 38-year-old added: "I don't think I could ask her to be godmother - people would be like: 'You're doing it because she's Sharon Osbourne'. She would make an amazing godparent, it would be a great thing to do, but I wouldn't be cheeky enough to ask her."