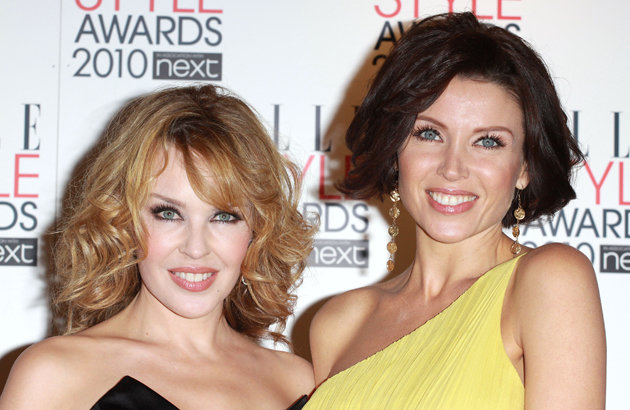 Does Dannii Minogue have something to tell us?
The singer did nothing to dispel reports she is pregnant with a second baby during an interview in Australia yesterday.
The 42-year-old was asked whether rumours that she is expecting a baby are true.
"Only you would ask that, wouldn't you," Dannii replied. "If I was I wouldn't be able to say, and if I'm not, are you saying I'm fat?!"
One of the presenters was quick to tell the singer she looked "amazing", adding, "because you're with a new man… you're in that stage where you might be thinking about it".
The celebrity started dating fellow Australian Adrian Newman last year and is said to be smitten with the record producer.
Dannii was in a four-year relationship with British model Kris Smith before their split in 2012. The couple have one child together, a son named Ethan.
She is currently filming X Factor auditions in Sydney while big sister Kylie Minogue was recently confirmed as a replacement judge on The Voice Australia panel.
Come on Dannii, give us a clue!