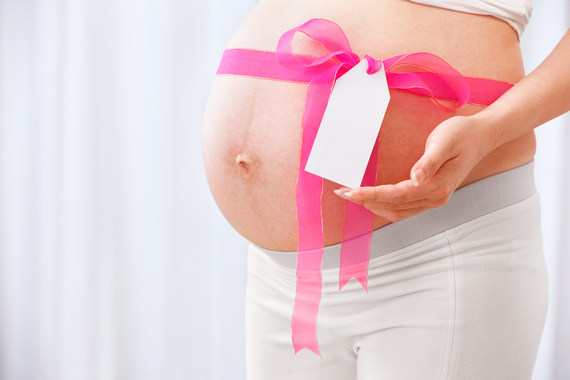 Former Atomic Kitten star Natasha Hamilton and her partner Ritchie Neville, who was in 5ive, are expecting their first child together, and they already have a name picked.
When talking about all the lovely presents she got at her baby shower, she revealed that the best one was from her baby's father: "The best gift of the day was something Ritchie bought; he named a star after our daughter, whose name will be Ella, I was sobbing."
Natasha says she has always liked the name Ella, and doesn't feel it has been overused. She also opened up about her plans to have a natural birth: "The hospital have advised a C-section because I had two emergency C-sections with Josh and Harry, but I had Alfie naturally. I'm fit and healthy enough to do another natural birth."
Natasha and Ritchie have been together since last September when they met on the ITV Show The Big Reunion. We can't wait to meet baby Ella.